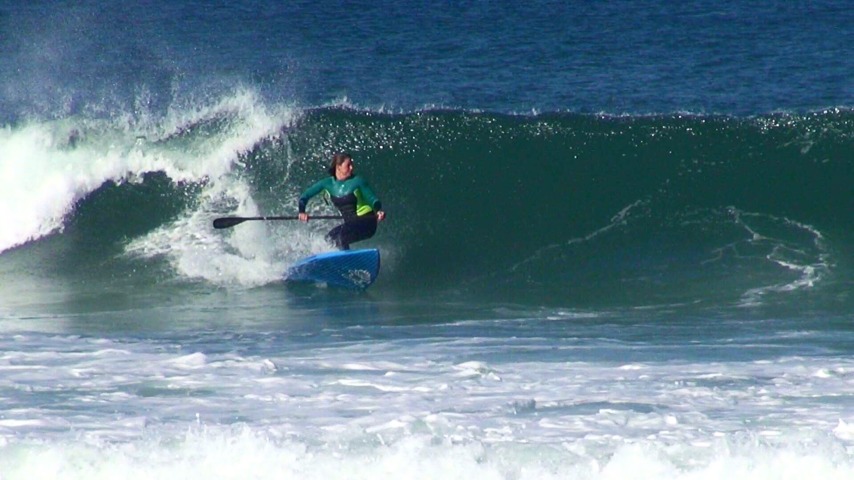 One week ago I left Australia and the Sunshine coast to travel back to Europe for the European Championship 2017. I have had the most amazing time there, I've met friends for life and I have finally found what feels like my second home. I love the water culture and outdoor lifestyle and I am so incredible greatful for everyone I've met and all help I've gotten from the SUP community on the sunshine coast. I will be back in Australia late September this year and I will spend my summer in Sweden training and aming on qualify to ISA World Champinship (in Denmark) later this year.

But now I'm in Portugal, Peniche pre competition surfing to get to know the spots and waves. This is my first time in Portugal and it's very different to where I've been before. The nature, scenery is beautiful, high cliffs on the shore, crystal clear water and charming old towns. We are staying in Baleal close to Peninche where the competition site is.

The competiton will be held at Mohlo Leste/ Supertubos, it's a long beach with many peaks and fast waves. We saw Supertubos the day we arrived really fiering, it was big and a very heavy shorebreak, barreling and super cool to see, I've never seen anything like it before. We've been surfing different peaks along that beach and we have had super fun sessions in pretty small conditons. Water is really cold and I couldn't feel my feet the first 30min but luckily I have my 3.2 Roxy wetsuit to keep me warm and comfy! Swell is picking up this afternoon and hopefully it's going to be great conditons for the competiton that starts next week, 6 of june. I am very excited for the competitons and to meet all great competitors from all over Europe!
Niklas » Swedish summer eve: "Hej Snygg video Du skulle surfat efter skotern till Båstad Fick sällskap av 4 t.."