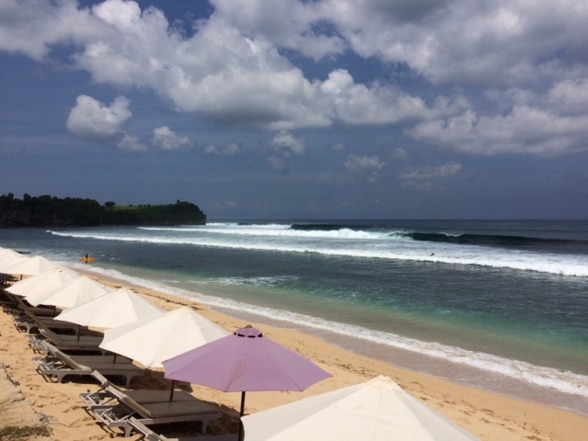 I spent 2 weeks trining in Bali before going to the Worlds in Fiji. It was my first time surfing in Bali and I am so amazed by all the surf and different waves there is. Beautiful place, great people and amazing high class waves, what more can you ask for?

I stayed in Cangun and from there we went around to different spots twice a day. We surfed Airport left, Balangan, Seminyak beachbreak, Old man, Serrangan, Kedungun and Berawa, I think that was all. I'm really stoked absout how consistent and how different the power is when waves are breaking over reef.

My favorite is Balangan, fast lefthander with beautiful scenery. I also fell in love with the beach break in Seminyak. And Serrangan, beautiful place, I had my best ever cutback there, thats for sure one to remember.

Thanks to everyone that made this trip the best!
Cain't wait to go back and explore more!
KEEP ON TRAINING, PUSH YOUR LIMITS!
SOFIE
Niklas » Swedish summer eve: "Hej Snygg video Du skulle surfat efter skotern till Båstad Fick sällskap av 4 t.."